Overview
Quantity Breaks displays a tabled breakdown of the different pricing tiers you offer to your customers for a particular product. Quantity Breaks does not add a quantity input box to your product page.
In this article, we are going to go over how you can add a quantity input box to your product pages. An example of a quantity input box can be seen in the example below: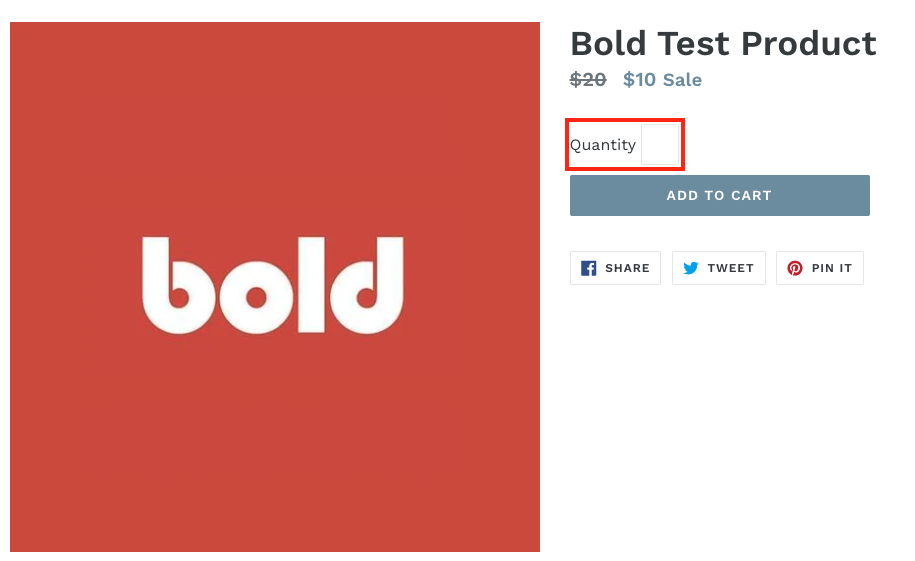 To include this quantity box on your product pages, please follow these steps:
From Shopify's admin, select Online Store.
Select Actions.
Select Edit code.
Under "Templates", select product.liquid.

Add this code where you would like the quantity box to appear.

Note: If your theme contains sections, you may have to make these changes in product-template.liquid under "Sections".

<!-- Simple Quantity Box -->
Quantity <input type="text" name="quantity" value="1" size="4" style="width:30px;">
<!-- // end -->

Select Save.
That's it!
Next Steps:
Blog Posts: