Sky Pilot integrates with Bold Subscriptions to make offering digital subscriptions even easier. You can sell any type of digital file with Sky Pilot, such as:
Video files
Music files
Podcasts
Ebooks & PDFs
PNGs & JPGs
And more!
Your customer will be able to access their digital content library right from your store–allowing you to keep your customers close, and offer a branded experience. Once a customer unsubscribes, access to their library is automatically removed.
 Pro-Tip
New to Bold Subscriptions? Receive an extended 4 month free trial with Bold Subscriptions when installing with Sky Pilot. To redeem this offer, please reach out to partners@boldcommerce.com.
---
Sky Pilot comes with a 14 day free trial, and offers a variety of monthly plans based on your needs. They also offer customizable plans, and can accommodate businesses of all sizes. For more information, please visit their pricing page.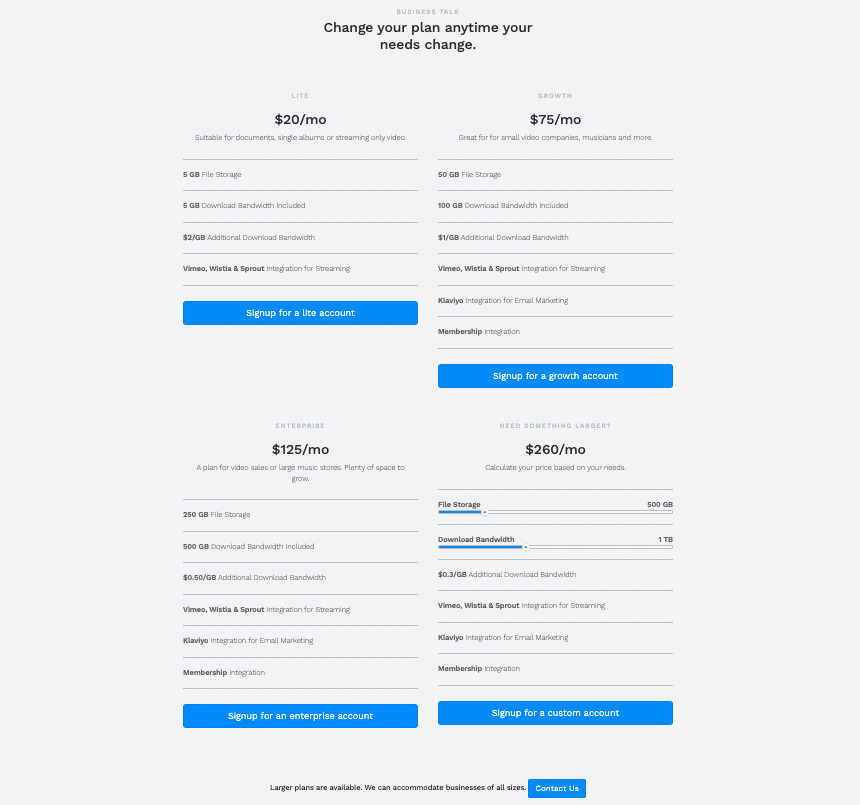 Sky Pilot uses customer tags to identify the Shopify Selling Plan your customer is subscribed to. In Bold Subscriptions, existing subscribers are tagged with active_subscriber. If your customer is subscribed to a monthly plan, they will receive their digital subscription delivery every month.
Once your customer purchases a digital subscription, they will have immediate access to the product. A link will appear in the checkout as soon as their order is completed. Your customer will also receive an email with an access link.
If available on your Shopify store plan, you can use Shopify Flow to add custom tags when specific products are purchased. For more information about this integration, please visit Shopify Flow & Subscriptions for Shopify Checkout Integration.
To integrate Sky Pilot and Bold Subscriptions, you will need to create a subscription group in Bold Subscriptions for your digital product, upload your digital file in Sky Pilot, and submit the active_subscriber customer tag within the Sky Pilot settings.
Please follow the steps below.
Download Sky Pilot to your Shopify store.
Within Shopify, create a product you'd like to represent your digital file.
In Bold Subscriptions, create a subscription group for your product.
Within Sky Pilot, navigate to Products, and select your subscription product.
Upload your digital file(s).
Navigate to Settings > Subscriptions, select the selling plan for your subscription, and submit the active_subscriber tag.
Once your setup is complete, place a test order on your store to ensure everything is working as it should.
For complete setup instructions, please visit Sky Pilot's articles Setting up Subscriptions for Digital Content and Get Started with Sky Pilot.