Bundle groups are created in Bold Bundles which determines which items need to be purchased together in order to receive a set discount across the products.
Depending on which bundle type that is being used, discounts can be created in Bundles using a percentage off the products selected, or using a set fixed price.
There are currently three different bundling types available to choose from; 
Group: Allows you to select specific products that when added into the cart, receive a discount across all of the products selected. 
Mix and Match: Allows you to select specific collections where if a product from Collection A and Collection B are added into the cart, the customer receives a discount across those products. 
Buy/Get: On the Premium plan, this feature allows you to select a specific product that the customer must buy in order to receive a specific additional product at a discount.
Each bundle type allows you to set a quantity for each product or collection that is added into a bundle up to a maximum quantity of 9. 
---
Functionality
Once a bundle group has been activated in Bundles, a bundle widget appears on the product page, usually below the Add to Cart button. 
Here is an example of an active bundle that is present on a product page: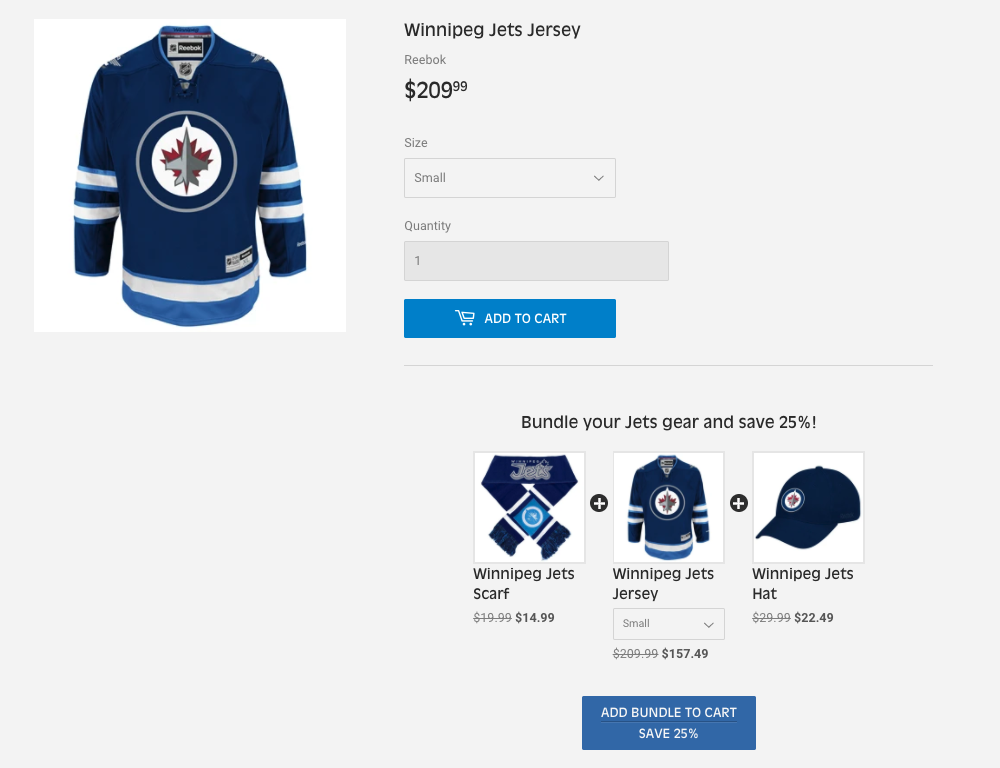 In the example above, the bundle widget is added below the Add to Cart button, shows the products that makes up the bundle along with the discount savings and an Add Bundle to Cart button.
When a bundle is added into the cart, all of the items that make up the bundle are added into the cart: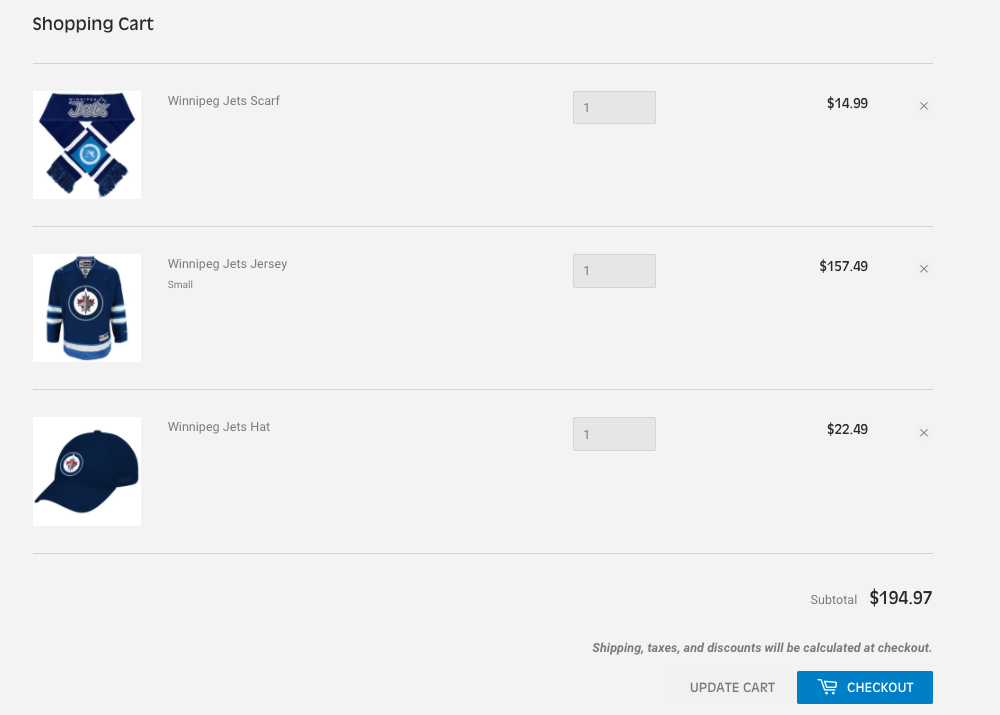 After the customer has finished with adding products to the cart, once they proceed into the checkout, the bundle discounts are displayed in the checkout page.
Each product is added as a separate line item, allowing you to fulfill each product individually: 

---
Features
The Basic plan allows you to create Group type and Mix and Match type bundles to offer different type of bundle discounts on your storefront. 
The Premium plan expands on the Basic plan and allows you to add multiple products into active bundle groups, create Combo Products that are used as placeholder products for a bundle of products created in a Group type bundle, and the ability to create Buy/Get type bundles. 
If a product contains variants, each variant can be selected in the bundle widget, allowing your customers to choose the appropriate variant that appeals to them for each product. 
If a product in an active bundle runs out of inventory, a setting can be enabled in Bundles to hide the bundle widget from the storefront until the product has sufficient inventory again.